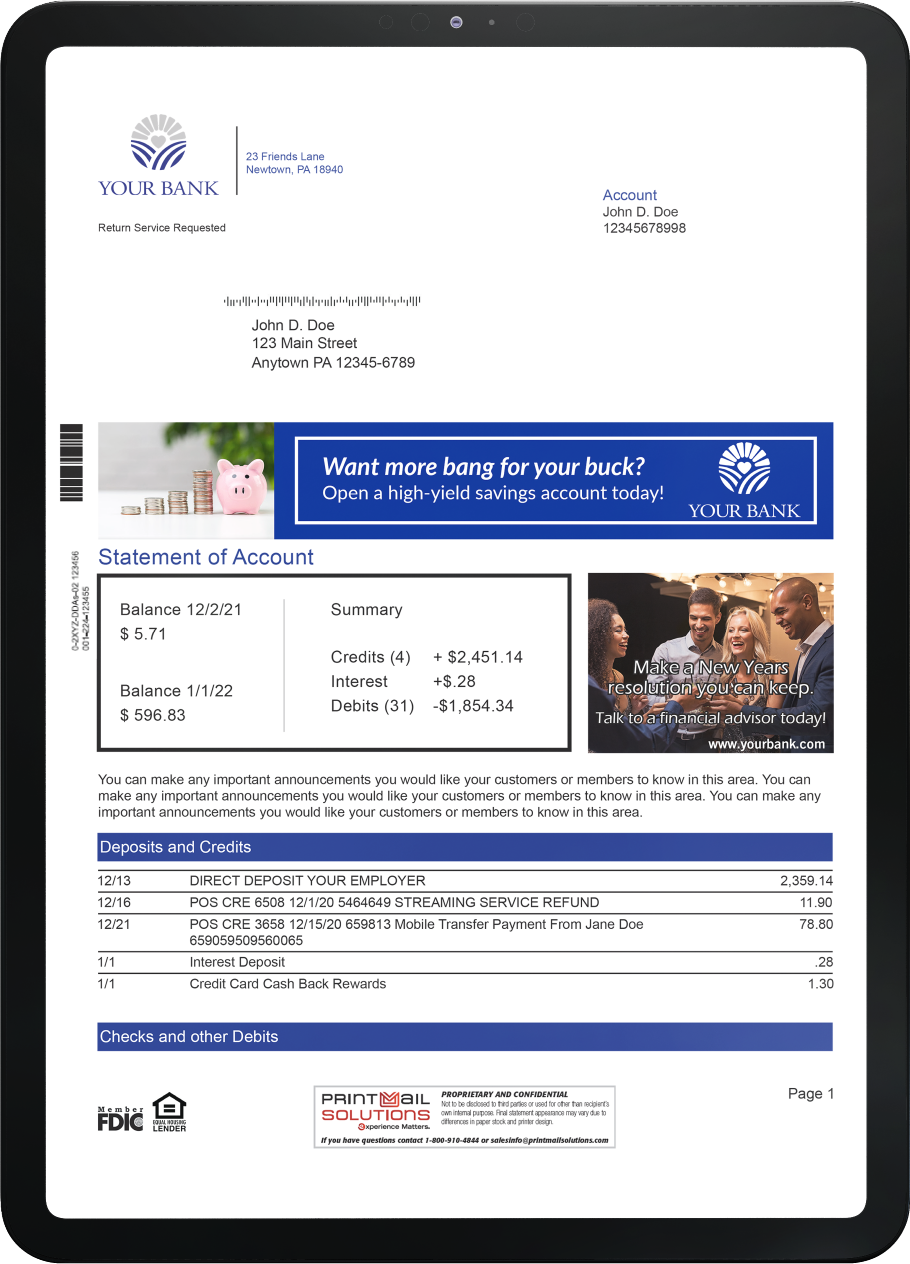 Optimize Your Customer Statements To Boost Customer Engagement
Highlight the information your customers care about the most.
Maximize messaging impact with inserts and/or special text and graphics directly on statements and envelopes.
Use eye-catching graphics and artwork, utilize white space thoughtfully, and retain consistent branding with color matching and a variety of font choices.
Outsourcing Banking Services to PrintMail
Can Reduce Costs By Up to 20%
Our Experience Helps
Your Bank Thrive
With over 300 customers, our exclusive focus on the needs of the financial institutions industry means we have an unrivaled level of experience. Not every bank outsourcing company is the same. PrintMail's longtime dedication to creating solutions for community bankers is what sets us apart from other bank outsourcing companies. Contact us today to learn more.