Careers
We solve problems and are known for getting things done. We make wise decisions, identify root causes, think strategically, prioritize, speak with candor and directness while remaining quick to admit mistakes.
Our Mission
To provide a better Way for our customers and team members to grow and be successful in business and life.
Our Core Values
Our core values reflect our culture, guides our hiring decisions and is the standard against which decisions are made.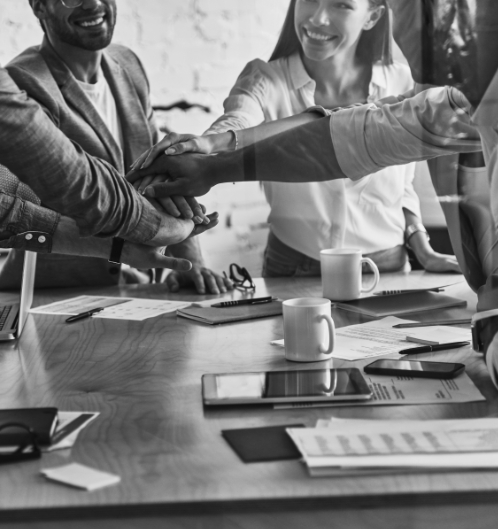 Our Benefits
#1 Surveyed reason why PrintMail employees choose to work here is because of the positive relationships they build with coworkers.
Print Mail team members from all departments regularly receive coaching, training and take courses to boost their skills with internal promotions happening for high performers. PrintMail is also heavily reinvesting back into its infrastructure, providing team members with the latest technology.
Employees are offered at no cost Life Insurance covereage, Long Term Disability coverage, and Telehealth access. Employees are eligible to enroll in our medical/dental/vision package that includes a health savings account. All employees are eligible to enroll in our 401k plan with a company match 50% of your salary up to the first 6% of your eligible
In order to make sure our team members can focus on what truly matters to them, we offer a comfortable, deserved and competitive financial compensation. We constantly reassess salaries to celebrate progress and achievments. All employees are also eligible for a pay-for-performance bonus ranging from 5%-10%
Our Solutions
CONNECT, a SaaS product providing an online document archive and delivery system for financial institutions that reduces paper usage and provides a consumer easy access to their documents.
Transactional printing as an outsourced service for highly regulated industries.
BankBound, a specialized marketing service that enables financial institutions to grow in a highly competitive environment.