Is Your Bank Getting Through?
In a quickly changing business and technological environment, you can't depend on the same marketing plan to keep working. Your bank may not have the resources for an in-house marketing department, or perhaps there are only one or two employees to carry out such an important function. Our singular focus on the banking industry and expertise in bank marketing services allows us to deliver the solutions you need to reach your growth goals.
PrintMail Solutions consults with your bank to develop a customized mail marketing strategy. Whether your goal is to reach new customers through targeted marketing of your banking services, increase success with offers to current customers, expand your bank's digital presence, or improve your current promotional materials, we make it easy and cost-effective.
Grab your customers' attention and grow your business with some of these PrintMail Solutions offerings.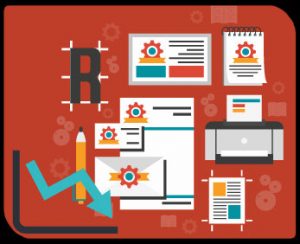 Direct Mail for Banks
Have you ever moved into a new house and received a flood of coupons and other special offers from local businesses? Even longtime homeowners continue to receive this type of mail. And while many people might think of it as "junk mail," it's actually called direct mail and it works when done right. Some businesses think direct mail is dead since social media and email marketing have become so popular, but that's simply not true.
According to a recent study from the Direct Marketing Association (DMA), the median response rate for direct mail sent to in-house lists was over 600% higher than email, social media, paid search, mobile ads, and display advertising combined.
PrintMail's expertise in direct mail for banks can help your financial institution better engage with the community by making sure your best offers are matched with the right customers and prospects. We can acquire mailing lists for target demographics such as:
New residents
Family size
Income
Age
Business owners
Location
New parents
Homeowners
And nearly anything else you can think of!
Our bank marketing team can create a strategy to reach people who are already interested in your services and show them you're the best choice with attractively designed mailers that stand out and generate a response.
Experience Matters!
Contact us to talk through your bank's direct marketing goals. Our marketing experts will craft a direct mail strategy that's right for your bank. And once you become a PrintMail client you can rest assured that we'll always use the latest software, equipment, and security measures.
Our RYSE initiative is a company-wide investment in the best technology to meet our customers' needs with speed and cutting-edge practices. Our forward thinking means your bank will never be left behind.