How do bank marketers make an impact with their customers during COVID-19, otherwise known as our economic crisis?

We are used to strategy surrounding loan and deposit growth, powerful branding and healthy clicks for digital ads. In your community, you know why people and businesses bank with you. You know your value, you have great rates and convenient branch locations. A lot has changed over the past weeks. The only sure thing we know is that value remains a key factor in a financial crisis. I have four top value propositions I'd like you to take to your team via Zoom in sweatpants or slacks. That choice I'll leave up to you.
1. Fine Tune.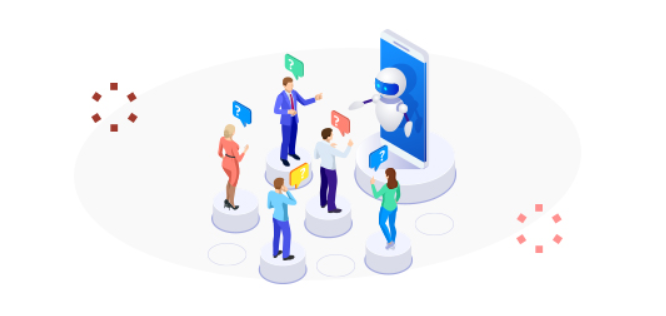 Please, turn off automated marketing and turn on creative ideas. We've seen the faux paus from others already. I just got a direct mail piece from a bank telling me they'll give me a few hundred bucks to switch. Right now is not the time to open a checking account. Right now I need my bank to be a resource, a value. Your bank is all over the community. This is a great opportunity to offer key resources where small businesses, people and families can go to get help, or to donate help. Discuss with your team what your website and other social media content could be as a continuously, updated reliable source for this information. By now you should have already made a page on your website for COVID-19 with FAQs. Consider how to also make it of value to your customer and the community. Is there a group in your community helping people over 65 with their groceries? What organization is helping kids make sure they have a meal?
2. Provide Options.
This is also a big opportunity for you to be very clear about how the bank can specifically help. What branches are offering one to one financial advice? What does a small business need to do to schedule a time with a real person since many doors are now locked? Clearly communicate how your bank can help with the digital options your bank provides. Family is helping family. Friends are helping others. I need to know how easy it is to transfer money to someone I love. If you haven't already, post a link on how easy it is to download Zelle. Make it easy. Make it clear. Keep it consistent. That's what you do best Marketer!


3. Educate.
Inform your customers the importance of the financial scams that are starting to come out. So much media attention is on the government supplying us with checks in the upcoming weeks. We need to warn our customers that criminals will spare no efforts in trying to gather personal information.


4. Stay Personal.
Send something personal. We know this is going to last a while and interaction is key. Consumers getting a physical and personal message in their mailbox can really send out your message. We have swung so far to one side, sometimes we forget that people still love to check their mail. The power of omnichannel is really key here. There are no pop-ups in mail marketing, and we forget Americans love mail. The Direct Marketing Associations (DMA) reveals 56% of Americans like to get mail. Yes, that goes for millennials as well.


Your message should be focused on the consumer. Especially when every news article and conversation is about COVID-19. Consumers want to hear relevant information that is up to date and adds value to their situation at hand. So, get that Zoom meeting going and turn on the creative value ideas, keep it clear, educate and be personal!
Receive new blog posts via email: