2022 Conferences and Events For Bank Operations Professionals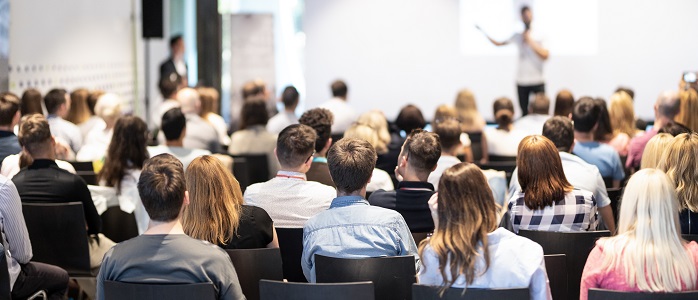 Gain new insights into current trends, risks, and disruptions in the financial industry by attending one or more conferences for bank operations professionals. From fintech to regulatory expectations and cyber threats, this year's conferences and other events are focused on helping your bank grow, adapt, and succeed in a rapidly changing banking environment. We start with events specifically for community banks and credit unions, then move on to conferences for the general banking industry.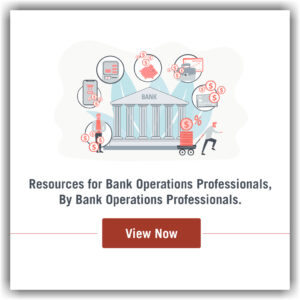 Conference for Community Bankers
The Conference for Community Bankers is the foremost event for community bank CEOs. Community banking is about building relationships with your customers and your community. Attend the Conference for Community Bankers and expand your network of fellow bank leaders from across the country. Attend to hear from experts who understand community banking and leave with new insights and practical takeaways to grow your business. The conference takes place February 20th-22nd at the JW Marriott Desert Springs Resort & Spa in Palm Desert, California.
Kansas Bankers Association Bank Technology and Operations Conference 2022
This year's conference is targeted toward the "Technology Team" in your bank. CEOs, Senior Managers, Technology Managers, Operations Personnel, and anyone with responsibilities or an interest in bank technology are encouraged to attend. This year's event focuses on key topics like cybersecurity, cryptocurrency, and remote work. The conference takes place in Wichita, KS at the Wichita Hyatt Regency Hotel on February 7th-8th.
Texas Bankers Association Cyber Tech 2022
Make plans now to check out TBA's Cyber Tech 2022 Conference! This year's conference looks beyond the scope of IT expertise, and focuses on key issues like cybersecurity and protecting your information in an age of ever-changing technologies. The conference takes place in Lost Pines, TX at the Hyatt Regency Lost Pines Resort on February 9th-11th. The cut-off date for registration is January 18th, so sign up soon!
Expand Expo 2022
Created in 2018, Exapand Expo breaks the mold of traditional banking conferences – based on keynote speakers and breakout sessions – and focuses purely on training and development. Your team will come back knowing more than they did when they arrived, you won't want to miss this one! Expand Expo is for credit union professionals, and will run from September 18th through September 22nd 2022. This conference will take place at Kalahari Resorts & Conventions in Pocono Mountains, Pennsylvania.
Finastra Forums: Americas
This live-streamed event will feature banking leaders and innovators to focus on trends like banking as a service, cloud-based banking operations, and ESG (Environmental Social Governance). The event will happen online on January 26th 2022.
PA Bankers Association Women in Banking Conference 2022
Join the PA Bankers Association on March 13-14th at the Hershey Lodge and Convention Center in Hershey, PA. The 2022 Women in Banking Conference features networking and professional development opportunities intended to strengthen women's participation in the banking industry, the association, and local communities.
SymCentral 2022 Conference
The 2022 SymCentral Conference will take place in New Orleans, LA at the Jung Hotel and Residences on March 14th-16th 2022.
South Carolina Bankers Association 2022 Annual Meeting, Convention, & Trade Show
The South Carolina Bankers Association will hold its 2022 Annual Meeting, Convention, and Trade Show on June 16th-19th 2022. The event will take place at The Broadmoor in Colorado Springs, CO.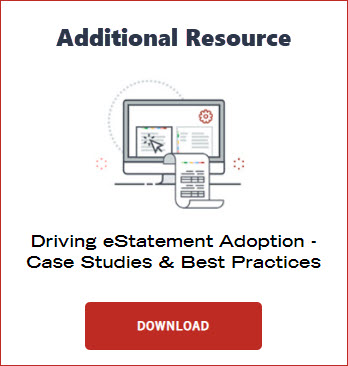 2022 S&P Global Community Bankers Conference
S&P Global Market Intelligence offers unparalleled insight from the industry's leading experts, including an exclusive chance to hear from executives of high-performing community banks. This conference takes place in Dallas, TX at the Four Seasons Resort and Club, Dallas at Las Colinas on May 16th-18th. The event is in-person, but location details have yet to be announced.
Cornerstone IMPACT 2022 – Annual Meeting & Council Forum
A premier credit union-focused event powered by Cornerstone. This year's event features discussions on cybersecurity, digital marketing, and a General Session speech on inclusive dialogue from this year's featured speaker, Soledad O'Brien. The 2022 Cornerstone Annual Meeting & Expo will take place in Grapevine, TX at the Gaylord Texan Resort and Convention Center on April 20th-22nd.
Tennessee Bankers Association Strategic Technology, Risk and Security Conference 2022
Geared toward community bank CEOs and other senior officials involved in strategic planning, the Tennessee Bankers Association's Strategic Technology and Operations Conference takes place on April 26th and 27th at the Embassy Suites Hotel and Conference Center in Cool Springs, TN. Learn from nationally-recognized speakers on financial institution technology and technology vendors themselves.
2022 Indiana Bankers Association MEGA Conference 
This conference is a great opportunity for Indiana bankers to listen, learn and network with peers. This conference offers a unique program to help your bank find new ways to stay competitive in today's changing environment. The conference will take place at the Indiana Convention Center in Indianapolis, IA on May 9th-11th.
MBA Bankers Education Summit and Trade Show (BEST) – 2022
The BEST Conference features five educational tracks. Gather fresh perspectives and new ways of thinking. Continuing education credits are available for most sessions. The conference will take place on April 11th – 13th at the Grand Traverse Resort and Spa in Acme, MI.
BankWorld 2022
BankWorld, the nation's largest regional banking conference, is the opportunity to get your hands on the latest products and technology that are revolutionizing the future of banking. If you're an executive, senior management, or staff member involved in operations, technology, lending, retail banking, marketing and sales, human resources, security, or compliance and risk management, BankWorld is for you. The conference will take place on January 14th 2022 at the Mohegan Sun Casino and Resort in Uncasville, CT.
Jack Henry Annual Conference (JAC 2022)
Jack Henry Symitar Educational Conference 2022 (SEC 2022)
2022's Conference once again brings two extraordinary conferences together. The two conferences – Jack Henry Annual Conference (JAC) & TechConnect and Symitar Educational Conference (SEC) & TechConnect – led to discussions of challenges and opportunities, the economic climate, the future, and how change keeps us moving forward. The Jack Henry Connect 2022 conference will take place from August 29th through September 1st at the San Diego Convention Center in San Diego, CA. 
PACB Convention 2022
The Pennsylvania Association of Community Bankers will hold its 2022 convention at Disney World! Join the PACB from September 21-24 at Disney's Grand Floridian Resort & Spa.
2022 Bank Operations Institute
Facilitated by the Independent Bankers Association of Texas, the Bank Operations Institute (BOI) is a two-year banking program. With a curriculum focused on the community banking industry, attendees will learn practical bank management and leadership strategies designed to support 21st Century success. IBA's website mentions that the details of the 2022 kickoff are being developed, but have yet to be announced.
2022 Fiserv Mid-South User Group Annual Conference
The 2022 MSUG Annual Conference will take place in New Orleans, LA at the Royal Sonesta on Bourbon St, from October 11th- October 13th 2022.
2022 Printing United Expo
From commercial to industrial, from packaging to apparel, every segment of the printing industry is represented. PRINTING United exposes attendees to companies and relevant market solutions that will help exceed current and future needs for new levels of success. The expo will take place at the Las Vegas Convention Center in Las Vegas, NV on October 19th-21st 2022.
2022 Iowa Bankers Technology Conference
To help you continue to lead your bank's technology department, the Iowa Bankers Association offers the IBA Technology Conference. Designed to help you make decisions to increase productivity, customer satisfaction and profitability, the conference has two days of educational sessions that focus on the latest methods and most up-to-date technologies. Networking and professional development opportunities will abound! The conference takes place in Des Moines, IA at the Des Moines Airport Holiday Inn on October 25th-26th 2022.
2022 FI FinTech Roundup Conference
A hand-picked V.I.P. event unlike any other conference – a unique gathering of the senior leadership of top-ranked innovative banks and the top-ranked best of breed vendors in the banking industry. The Roundup is unlike any other conference. Billing itself as "part of a movement to help community banks thrive," it is a simple, small, select event and free for community bankers. This event sells out every year, so register in advance! The conference takes place in Fredericksburg, TX on November 2nd – 4th 2022.
Alabama Bankers Operations & Management Summit: The Ignite Experience
In 2021 the Bank Operations & Management Summit evolved into the Ignite Experience. Each year this conference draws bankers from many areas of the bank including Operations, IT, Human Resources, Public Relations, Management, Supervisors, and new this year Branch Management. Attendees will have the opportunity to attend keynote sessions and different breakout sessions. We are still awaiting the details of 2022's event, but be sure to keep your eye out.
Prominent Premier Partners (P3) Conference
Last year's event took place on September 21st-24th, 2021 at the Downtown Hilton in Omaha, NE. Details for 2022's event have yet to be announced.
Bank Innovation Ignite: Discover What's Next In Banking Technology
Details for 2022's event have not yet been released. Hosted in an intimate setting that's ideal for networking, Bank Innovation Ignite is the perfect event for leading executives and evolving industry innovators looking to collaborate. Ignite is a unique opportunity for fintech professionals to discover what's new in banking technology, products, services, and development. This one-of-a-kind, invitation-only event is designed for fintech executives looking to learn about the latest emerging technologies. The last conference took place in Seattle, WA at the Grand Hyatt Seattle on March 2nd-3rd 2020.
Jack Henry Silverlake Western Regional User Group Meeting
No details have been announced for 2022's meeting. The last conference will took place in Cypress, CA on April 8th-10th 2021.
Q2 Connect 
No details have been made available about 2022's event. 2021's Connect was a virtual series to highlight the latest innovations in digital banking and lending.
12th Annual Operational and Back Office Excellence in Banking Summit
Organized by Allan Lloyds Group, this conference brings industrial leaders in banking together so participants can discover the best operational strategies and practices. Learn about the latest industry disruptions so you can stay ahead of the curve in fintech developments. Hear from senior-level decision-makers about the best digital transformation approaches which enhance back office and operations in their companies. Allan Lloyds Group's website promises that there will be information on the 2022 event soon!
ICBA Capital Summit
No details are yet available for 2022's Capital Summit.
Jack Henry Silverlake Mid-South User Group Meeting
There are currently no Jack Henry Mid-South User Group Meetings scheduled for 2022.
Jack Henry Silverlake Mid-Atlantic Regional User Group
There are currently no Jack Henry Silverlake Mid-Atlantic Regional User Group meetings scheduled for 2022. 
Technology, Compliance, & Risk Management Forum
Last year, the New York Bankers Association presents a forum to address cyber threats and other current challenges. Discuss regulatory expectations and best practices with your peers in IT, compliance, risk management, information security, and related positions. A 2022 event has yet to be announced.
New Hampshire Bankers Association Compliance Conference
No details yet about the 2022 Conference.
CUNA Operations & Member Experience Council and Technology Council Conference
The CUNA's website says that details for the 2022 conference are still in the works. 2021's Annual CUNA Operations & Member Experience Council and Technology Council Conference focused on innovation, industry trends, and connections across business areas.
ABA Bank Marketing Conference
No plans have been announced for a 2022 ABA Bank Marketing Conference.
2022 Fiserv Great Lakes User Group Annual Conference
No details have been released for this event yet.



PrintMail helps 300+ bank operations and technology professionals across the country with cutting-edge statement printing and mailing solutions and innovative estatement services. Our extensive experience with core banking systems means we can securely print and mail your customer statements from virtually any core. Contact us today to learn more and find out how much your financial institution could save on statement processing.