Ultimate Guide to Financial eStatements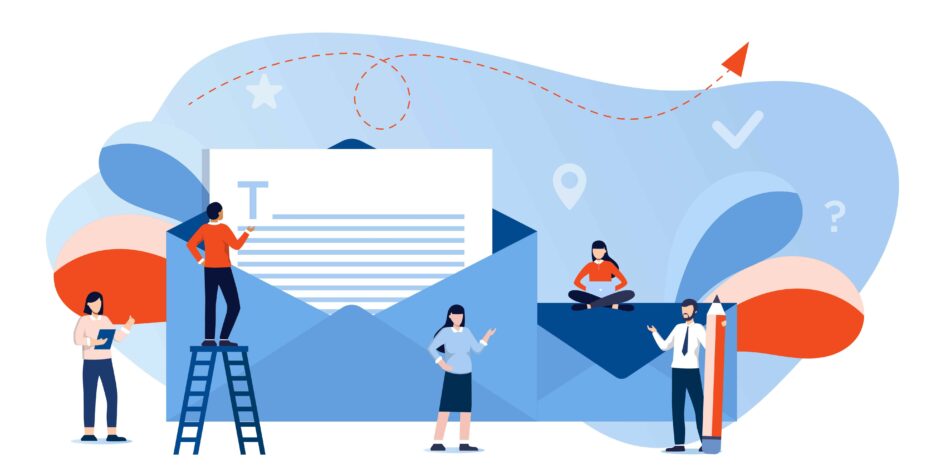 Much has been written about how to increase eStatement adoption among banking customers. The purpose of this article isn't to tell you what you already know, but to explore the nuances of conventional wisdom for promoting eStatements and getting customers to enroll. With a little help from Aristotle's rhetorical modes of persuasion, Professor Linda Flower's tips for "closing the gap" with an audience, and a bestselling behavior economics book, we'll explore the benefits of eStatement adoption for both customers and banks, as well as the pros and cons of different approaches. And if you're still not sure how to proceed after reading, PrintMail is here to help with an array of innovative online services including an eStatement platform created exclusively for the needs and concerns of financial institutions and their customers.
>>> View eStatement Case Studies
What are eStatements and how do they work?


An eStatement is simply an account statement in electronic format instead of a paper mailing. eStatements may look the same as their paper siblings, or you can opt for a redesigned eStatement. eStatements allow banks and credit unions to follow regulations that require the distribution of a customer account statement, while saving money on printing and mailing costs. eStatements also provide a new platform for establishing your bank's brand and sharing marketing messages with customers.
eStatements offer the same functionality to customers with added convenience. Instead of waiting for a mailing, customers are notified by email as soon as the eStatement comes out. They can review eStatements from any computer or mobile device, making it easy to check charges and reconcile your account from anywhere. And instead of filing paper statements, customers' eStatements are automatically stored online and available for easy retrieval any time.
 eStatements can be integrated into your customers' current banking experience. Some customers prefer to receive both print and eStatements, or to print their electronic copies. Regardless of the format, the information is the same. When it comes to online and mobile banking, take advantage of a single sign-on interface, unlimited archive depth, and account reconciliation with sorting function to seamlessly merge eStatements with your online banking platform. You can also incorporate marketing messages and special promotions within PDF and HTML eStatements.
Benefits to the bank


In today's financial marketplace, operating and profit margins are thinner than ever.
If you're looking for a simple way to cut down on expenses, why not push customers toward eStatements? After all, this one simple move could mean thousands of dollars in savings for your financial institution over the next fiscal year.
But that's not the only way estatements can benefit your bank or credit union. Here are five reasons a switch to eStatements can be beneficial:
1. Cost

We've touched on this a little already, but extra dollars just make sense. So, it's worth repeating. According to Chris Nichols, chief strategy officer at California-based CenterState Bank, the average community bank pays approximately $0.86 to generate and deliver a single statement to a single customer.
That's right — every statement you send out costs your FI just under a buck to produce. And if your bank or credit union has 50,000 accounts, you're shelling out more than a quarter of a million dollars every year in cost (assuming just over half your accounts receive paper statements.) And if you're adding paper inserts or creating custom envelopes, that just boosts costs even higher.
Contrast that with data revealed in a recent white paper produced for the Community Bankers Association of Georgia showing that eStatement adoption can reduce statement expenses by two-thirds, and there's no question — lower costs and eStatements go hand in hand.
But wait, what about mailing costs? Over the last 20 years, the first-class postage rate has skyrocketed by 61 percent (from 34 cents in 2001 to 55 cents today). And with rates rising, on average, every other year, it's going to cost you even more to distribute the exact same paper statements in 2022.
Here's an example from CreditUnions.com:
If a 20% increase in postage occurs, a financial institution that delivers 30,000 paper statements each month could be faced with an increased cost of $21,000 per year.
If this same bank or credit union implements eStatements and achieves a 10% adoption rate, they could realize a cost savings of approximately $18,000 per year. By implementing eStatements, their net cost only rises $3,000 per year. Increase the potential adoption rate to 12% and you could offset a 20% postage increase — with every eStatement delivered over the 12% rate actually helping you slash operating expenses.
2. Customer Convenience

Simply put, your job is to serve your customers or members to the best of your abilities, and eStatements make that job more manageable. eStatements have proven to be extremely popular with customers at financial institutions of all sizes. Here's why:
Your customers or members have the opportunity to review and download their eStatements 24/7 through their online banking platform or mobile app — as soon as they're available. Day or night, your customers are in control and can bank when it's convenient for them (without having to stop to search through multiple piles of mail to see which contains last month's bank statement.)
Paper statements are easier to intercept or lose during the mailing process. Electronic bank statements delivered via online banking or an app make their account information less susceptible to identity theft, as all personal and financial details are stored safely behind a sign-in screen. (That's right, no more monthly document-shredding parties!)
Additionally, eStatements allow you to send email or text notifications to every customer or member, letting them know precisely when their monthly statement is ready.
3.User Activity Reports

Do you know which of your customers or members actually opens their paper statements? If you're only mailing paper copies, you can forget about learning if paper statements are beneficial or if they go straight into the paper shredder. With eStatements, you can gain clarity into delivery metrics that allow you to generate reports on user activity and insight into what's working and what isn't.
Plus, sending electronic bank statements allows you to be notified anytime one gets sent to a bad email address. You can turn this simple action into a positive — it's a great "excuse" for a customer service representative or account manager to touch base with that customer or member by phone. After all, an ordinary call to update their contact info could turn into a financial checkup — or more.
4. More Marketing Touchpoints

That phone call we just talked about? It's a great way to let your customers or members know about new products that could make their financial lives better, or simply tell them what's new at your financial institution. eStatements can go a long way to strengthening your marketing position and overall brand message as well — they're a great platform to advertise your special offers without the extra printing and postage costs associated with paper statements.
Of course, the higher your eStatement adoption rates, the more email addresses you'll have in your FI's database. That's a big deal — it allows you to boost primacy and turn those single-service accountholders into high-quality customers or members.
A Callahan & Associates survey showed nearly 70% of credit union members surveyed said they are willing to give out their e-mail addresses to their credit unions, and another 11% said they would do so under the right conditions. That's four out of five members for whom you can create highly customized, member-specific marketing campaigns or promotions that will help you reach your FI's larger growth goals.
5. Green is good

As social media, online reviews, and testimonials have grown in popularity, so has people's willingness to use their own personal platforms to talk about companies with shared beliefs. Environmental consciousness is one of those issues that nobody disagrees with — but it's also one that few businesses tout as part of their brand. When positioning eStatements to your customers or members, why not focus on the enormous impact we can make — together — by making the switch?
California's Unify Federal Credit Union opted for a persuasive eco-friendly message in promoting eStatements, including phrases steeped in emotion…
"You're doing your part to reduce your 'carbon footprint' or the direct effect your actions may have on the environment in terms of carbon dioxide emissions.
Reducing, reusing, and recycling helps conserve energy and reduces pollution and greenhouse gas emissions from resource extraction and manufacturing.
… and one that's a little more direct: "This helps the environment and saves your credit union money." After all, when a credit union saves, so do its members — a simple yet understated fact those members are fully aware of.
Strategies for enrolling customers into eStatements


 When it comes to enrolling new and existing customers in your eStatement program, there are three primary choices. You may already know what your options are, but feel ambivalent about which one(s) to try. We'll cover the pros and cons of each strategy to make it easier for you to decide.
First, a note about the Consumer Financial Protection Bureau's rules for statement distribution: banks must provide monthly or similarly cyclical statements to customers whose accounts experience at least one Electronic Funds Transfer (EFT) per month. However, the CFPB doesn't specify that the default choice must be paper; customers simply must have a choice between paper and electronic statements.
1. The "best of both worlds" strategy: Make eStatements the default choice for new customers only. If they'd rather have paper delivery, they can opt in.
Why it works: According to Nudge: Improving Decisions About Health, Wealth, and Happiness, "People have a strong tendency to go along with the status quo or default option." Therefore, the power of what they call inertia "can be harnessed…to produce better outcomes." In our example, making eStatements the default option for all new customers has a positive effect on the environment and the bank's bottom line, without causing harm to customers, who can always switch.
Cons: Some customers may be unhappy to begin receiving eStatements, although this is already the norm at some banks, particularly online ones. Bank employees can mention the eStatement default option when opening new accounts so that customers aren't unpleasantly surprised.
2. The "lead them to water" approach: If making eStatements the default option seems too radical, even when limited to new customers, you can go with a voluntary opt-in strategy for everyone. Keep in mind that this approach will only be effective if you invest in marketing support and incentive programs to raise awareness among customers. Otherwise, "status quo bias" (another Nudge term) makes it unlikely that a significant number of customers will opt for eStatements on their own.
3. The Carrot or the Stick: If the previous strategy is a carrot, here are two options for using the stick instead:
Switch everyone's delivery default to eStatements. This requires a lot of advance notice and customer service to avoid a backlash. Younger account holders might not even blink at the change, but older and less tech-savvy customers could get confused or upset. As with the first approach, customers would still have the option to make paper the default.
Link paper statement delivery to a monthly service fee. This provides a more stick-like incentive for enrolling in eStatement delivery. However, longtime customers who prefer paper statements may grumble at having to pay for something that was previously free.
Customer promotion strategies to increase adoption


 When it comes to promoting eStatement adoption and getting customers to enroll, the best advice comes from English Professor Linda Flowers: To "close the gap" between you and your audience (or your customers, in this context), you must analyze your audience's knowledge, attitudes, and needs. Therefore, the most effective eStatement promotional campaigns will focus on educating customers about eStatements, helping them develop a positive attitude toward eStatements, and reassuring them that everything they need in a statement–and more–can be fulfilled by your bank's eStatement option. Here are the most popular approaches to eStatement promotion:
The Environmental Angle: As mentioned earlier, making sustainability part of your bank's brand can help you build a positive ethos in the minds of your customers and community. When you make "going green" a promotion strategy, you invite your customers to join you in creating a positive effect on the environment. Just keep in mind that environmental concerns are more motivating for some people and not at all motivating for others. Therefore, you can help customers develop a positive attitude toward "going green" by emphasizing the related benefits of reducing paper clutter at home and reducing the risk of identity theft. Some financial institutions have even offered to plant a tree for every person who signs up for eStatements. This may work best in a limited timeframe, such as a campaign during the month of April to coincide with Earth Day.
Freebies: Everyone likes to get stuff for free. Some banks have had success promoting eStatement adoption by giving away a free checkbook and other small prizes to customers who make the switch. Some banks have even given cash prizes, though these can create administrative headaches later on with the requirement to issue 1099 forms.
Education: Some customers might not even be aware of your bank's eStatement option. Educate them on its existence by advertising eStatements on the back flap of printed statement envelopes, with in-branch posters, and through casual conversations with tellers. Sometimes "hey, did you know we offer eStatements?" is the best place to start.
Needs: The next step in education is to inform customers of all the ways eStatements can meet and exceed their needs. For example, PrintMail finds that most people want their eStatements to look exactly like the printed version. You can reassure your customers that nothing will change except that eStatements arrive sooner, can be viewed on any device, and are automatically stored and archived for at-your-fingertips search and review later on. Imagine the ease of pressing a few buttons and pulling up any statement rather than sorting through an overstuffed file cabinet.
Whatever your customer-facing promotional strategy, make sure it overlaps with an internal campaign to educate your employees on the benefits of eStatements and get them ready to promote eStatement adoption among customers. You can even offer employee incentives for the number of customers they sign up for eStatements.


 Want to know how real banks have increased their eStatement adoption rates? Here are three case study examples from PrintMail's clients.
A Midwestern bank that increased its adoption rate to 56.6 percent, well over the national average. They are now saving about $20K per month in printing and mailing costs.
A Mid-Atlantic bank with an adoption rate of 52 percent and amazing monthly savings of $45.6K.
A Great Lakes-area bank that saves $26.3K per month with a 46 percent eStatement adoption rate.
Connect With PrintMail for eStatement Services!
Eager to boost your bank or credit union's eStatement adoption? Reach out to us for a demo and experience the PrintMail difference. With over 25 years of expertise, we go beyond meeting expectations, driven by our commitment to state-of-the-art technology and top-tier security. Our interactive platform lets you efficiently manage tasks while ensuring we connect with your customers both online and offline, capturing their attention in an ever-evolving, fast-paced world.
Receive new blog posts via email: