30th Anniversary: 30 Reasons to Partner with PrintMail Solutions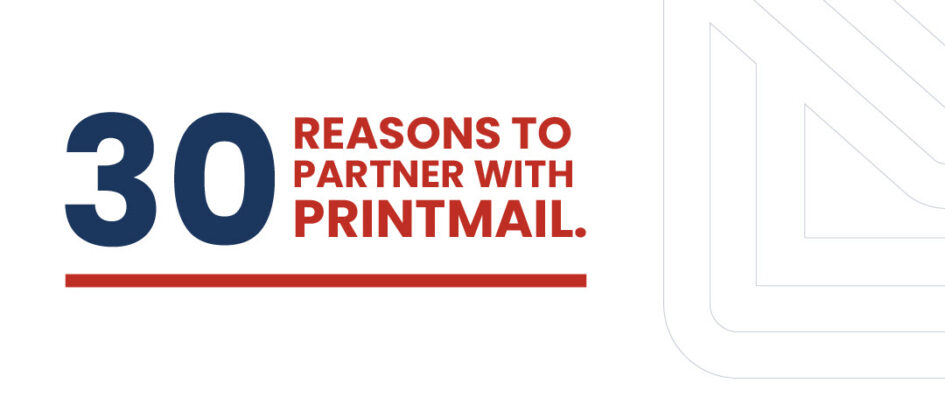 The story of PrintMail is a classic tale of American ingenuity and the entrepreneurial spirit. In 1993, Kevin Reilly saw that advancements in PCs and laser printers, coupled with his manufacturing knowledge, created an opportunity to offer a more economical approach to statement printing and mailing. Acting on this vision, he founded PrintMail, with local medical centers as his earliest clients.
Since 1993, we've experienced many changes, from moving to a larger, fully secure facility to expanding our vision in 2001 by developing a uniquely simple method of capturing bank files with the images intact. The new process did not require manipulating check images, which ensured data integrity. As a result, we've been able to support hundreds of financial institutions with their unique communications needs.

It's been 30 years since we printed that first statement, and we invite you to join us as we celebrate the 30th anniversary of PrintMail Solutions. We are grateful for the many talented and hard-working employees who have been with us over the last 30 years as a company assisting us in this success. Most importantly, we could only have done it with our loyal clients, who rely on us to deliver products in a secure, error-free way.
In honor of our anniversary, we'd like to share with you 30 Reasons to Partner with PrintMail Solutions:
Reason #1: Our state-of-the-art inkjet technology; increased speeds, decreased costs.
Reason #2: Security is our #1 priority, commitment to data security and accuracy.
Reason #3: Our online portal gives you access and visibility into all your projects in one easy to use, customizable place.

Reason #4: Our Client Support Services teams provide superior customer service, ensuring that every one of your needs is met.
Reason #5: We provide large scale solutions with the customized service you'd expect from a small provider.
Reason #6: Our operations team works tirelessly and is dedicated to getting all mailings out accurately and on-time.
Reason #7: We create eye-catching statement redesign solutions to maximize messaging impact.


Reason #8: We operate two fully redundant facilities with disaster recovery and business continuity plans.
Reason #9: BankBound, our in-house agency, offers full consultation and management of digital marketing efforts including paid media, inbound, SEO, and much more!
Reason #10: Our Quality Assurance team personally reviews each job.
Reason #11: We are experienced with over 50 core and imaging platform combinations.
Reason #12: We have two high-speed inserters that have increased our production speeds by 224%, getting customer mailings out the door faster.
Reason #13: We have best-in-class software at our fingertips to get projects live faster.
Reason #14: Our ability to make any document available to any system via API integration.
Reason #15: We provide online eStatement presentation for any statement, loan, notice, tax or other document your company might generate.
Reason #16: Data security: We conduct quarterly penetration testing and an annual SOC II audit.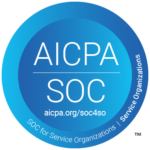 Reason #17: Proficiency integrating with virtually any, and all data systems and technology providers.
Reason #18: Our IT team stays current with security measures to ensure we keep all customer data safe and secure.
Reason #19: We offer disaster recovery plans to add a layer of redundancy for those currently working with a statement processing provider.
Reason #20: We work with excellent and reliable vendors and suppliers to provide our customers with the best quality materials and service.
Reason #21: 99.998% of all jobs are delivered accurately and on time.
Reason #22: 9+ million pieces of mail are processed and mailed monthly.
Reason #23: Our technical support team is knowledgeable, responsive, and quick to solve any issues that may arise.
Reason #24: We service 260 customers within the Banking, Insurance, Auto Finance, Mortgage, and Utilities industries.
Reason #25: We offer Next Day SLA for most projects, Same Day available for critical notices.


Reason #26: We offer direct mail marketing solutions that can save you time and money.
Reason #27: We provide tax form printing, mailing and ePresentment for any of your tax forms.
Reason #28: We are a thought leader in the print/mail industry, with valuable resources available to you.
Reason #29: We have 30 years' experience servicing multiple industries.
Reason #30: Our forward-thinking executive team are committed to innovation and continuous improvement.