The Benefits of Outsourcing for Financial Institutions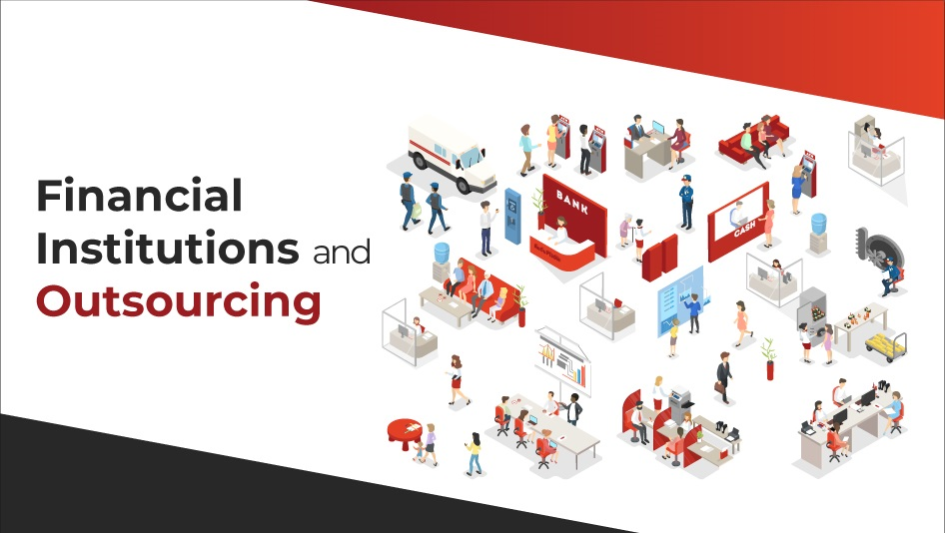 More than a decade out from the Great Recession, community banks may have regained their financial footing, but they still face challenges, from a competitive credit and deposit market to demographic changes, rapid advances in technology, regulatory and compliance burdens, cybersecurity and fraud threats, and the pressure to control expenses in a low-rate environment. 
In spite of these issues, small and regional financial institutions still play an essential role in the communities they serve. Community banks offer leadership on local economic development and charitable donations. They know their customers and prioritize high touch relationship banking. And local banks are often the lifeblood of the small business community, making loans that bigger banks wouldn't and giving advice to new entrepreneurs. 


While there isn't an easy solution for every challenge in community banking, outsourcing can make a swift and positive impact on your bank's bottom line while freeing up your internal resources to focus on your core competencies. Many financial institutions already outsource core administrative functions like payroll. In this article, we'll focus on the primary benefits of outsourcing core operations such as statement printing and mailing.
Cost Savings
Community banks and credit unions must compete with bigger banks and online-only banks for new deposit accounts in a relatively stagnant market. At the same time, the net interest margin has been in decline since the mid-1990s. These factors, along with the pressure to invest in expensive technology such as ADA-compliant ATMs and remote-deposit capture, make cost control a top priority of any local bank president. Luckily, partnering with a service bureau to outsource core operations can reap savings for your bank.
We find that banks can save 20 percent or more through outsourcing by purchasing the broad expertise of a company that has mastered the services they perform every day. For example, outsourcing printing and mailing allows banks to save money on the costs of postage, equipment, personnel, and processing. Outsourcing also makes your monthly costs predictable and eliminates the expense of long-term equipment leases and depreciation.
You can also outsource your bank's digital marketing and direct mail marketing needs to reduce operating costs. Instead of hiring your own marketers and IT employees, let an outsourcing company optimize the design of your monthly statements, eStatements, website, and other communication materials.
Increased Quality Control
Loss of control is a common fear when it comes to outsourcing in the financial industry. However, working with a company like PrintMail Solutions actually increases the amount of control a bank has over its operations. This is because an outsourcing company (or managed service provider) focuses on a small set of services and can invest in the latest technology to make the process as smooth and efficient as possible. Service bureaus also have the flexibility to increase staffing during high volume times to make sure mailings arrive on time no matter the time of year (think annual tax form processing).
For example, banks that print and mail statements in-house do not have all of the security and verification features that a company like PrintMail offers. When you outsource to us, you get piece-level tracking on all of your mailings. With that kind of audit trail, you can find out what happened if a customer calls to say their statement never arrived.
Here are a few more reasons why outsourcing critical communications is more efficient, accurate, and secure than doing it in-house:
Every checkpoint, work order, and job is inspected by Quality Control specialists.
Multi-point inspection of printed output after insertion on all mailings.
QC work order to record every stage of inspection and multiple checkpoint sign-offs required of each operator.
Every paper jam or pulled statement is tracked by a unique sequence number, ensuring no errors.
Security
This is an obvious top concern for banks. Your customers need to have complete confidence in your bank, so your vendor management program must ensure that the company you select for outsourcing bank operations is trustworthy. At PrintMail, we are passionate about security. Our multi-checkpoint process ensures integrity while our auditing and security measures earn us the most critical security certifications. We are constantly refining our process and upgrading software to maintain our 99.9 percent accuracy rating.
Technology
It simply isn't cost-effective for local financial institutions to invest in purchasing and maintaining the latest printing and operations machinery. Instead, outsourcing can give you access to the best equipment and software. For example, at PrintMail we use the Ricoh IP5000 High-Speed Continuous Roll-Fed Inkjet printer. Inkjet is faster, more nimble, and more efficient.
Cutting-edge design on print and electronic materials
For many community banks, the Marketing department consists of only one, maybe two, people. That means their to-do list is always overflowing. Outsourcing some of your marketing needs can be a huge relief, freeing up time to focus on core competencies.
Redesign your print and electronic statements with full color, white space management, and marketing messages.
Increase eStatement adoption with our mobile-friendly designs and incorporate targeted click-through ads.
Drive revenue with direct mail marketing. When current and potential customers need financing to renovate their house, you want your community bank or credit union to be the first one they think of. An outsourcing company can use data-targeted marketing to make sure your bank's messages and offers reach the customers who will be most interested in them.
Digital Marketing and Web Design
IT outsourcing for banks will help your business strategy as well as your bottom line. An outsourcing company with skilled IT professionals can take care of the daily work of running a website for you. They can also provide cutting-edge techniques in cybersecurity to ensure that your bank's data and customer information are safe from hackers.
Because of our exclusive focus on the financial industry, PrintMail can provide attractive and compliant websites and run digital marketing campaigns designed to help you meet your customer acquisition goals. We know what banks want and need because we've been working with them for more than 25 years.
Start a conversation today!
More than 300 banks trust PrintMail to deliver safe and secure communications to their customers. With our exclusive focus on banks, rigorous quality control, consistent on-time delivery, and proven cost savings, we are able to be more nimble and responsive than larger core providers, while delivering more expertise. Contact us today to find out how much outsourcing can save and benefit your bank.