Outsource Bank Statements to Save Money
Banks outsource different services for convenience, flexibility, and the need to stay on the cutting edge of technology. But one of the most rewarding benefits of bank statement outsourcing is cost savings. The many analyses we've done over the years show that bank DDA statement outsourcing can save your institution up to 20%.

You don't have to compromise between quality and savings with our many years as an industry leader in statement processing. Our innovative technologies provide advanced automation for maximum postal discounts, Intelligent Mail Barcode (IMB) tracking integration, and presorting to ensure faster delivery. Our company-wide investment in technology to bring you faster, more secure service with expanded options to customize the bank printing and mailing services you need.
While cost savings are an important benefit, it's not our only focus. We also want your customers to receive their statements and other documents as quickly and accurately as possible. We are always on the lookout for technology upgrades that will make this happen. And with our automated regression testing, there are no bumps in the road. We're ready to provide smooth bank statement mailing services at your bank's current customer count and we can help you scale up without obstacles.
Experience a 99.9999% Error-Free Rate
We don't take our responsibilities lightly. Year after year, our address error rate has been almost zero. How do we maintain such a high level of statement processing integrity?
Quality Control Inspectors who only work for PrintMail are stationed in each of our 4 nationwide facilities. They inspect every job twice: a 25-point inspection of every stack of printed output and up to 15 samples checked after insertion on all mailings.
In addition to using human eyes for inspection, JETVision cameras scan every financial statement to ensure accuracy and integrity. Finally, a Quality Control Work Order records every stage of inspection. This is how we achieve the highest levels of quality and accuracy in bank statement printing.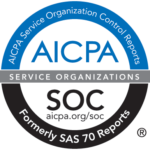 PrintMail takes great pride in maintaining the most stringent security measures. Every one of our employees receives extensive security training and our facilities are secured with state-of-the-art technology. SOC 2 certification audit and quarterly penetration testing allow us to guarantee the security of your statement data.
Philadelphia, PA
Knoxville, TN
Maintain Control Throughout the Statement Printing and Mailing Process
As a PrintMail client you have your own interactive customer portal to view job proofing, delivery tracking, and other reporting. Maintain control over the details and experience a quick turnaround time when you request or approve changes. Furthermore, redundant equipment located at our four identical facilities gives us the ability to send your bank's important documents out on time regardless of human or natural disasters.
Banks sometimes hesitate to outsource because they fear a loss of control over their customer data. However, our customer service infrastructure gives you peace of mind and more control over the process than if you were to manage customer statements in-house. Bank statement outsourcing frees up resources you can devote to the core services your bank provides.
It's nice to have a back up plan incase your current statement processing center goes down. We offer peace of mind when the unexpected occurs.
With our state-of-the-art facilities we can make sure your mail goes out without any hesitations if disaster does happen.
See How PrintMail Can Make a Difference
Whatever your bank needs or desires—we can accommodate it! With vast experience processing data from virtually every combination of core processing and imaging platform, we can accept a wide variety of data formats. Our goal is the same as yours: to provide excellent customer service by producing quality documents in a timely and cost-effective manner. Entrust us with all of the bank statement printing services you're looking for:
Monthly Savings and Bank DDA Outsourcing
Savings and DDA statements are the most common transactional documents you send to your customers. Don't miss the opportunity to impress them with consistent delivery and an appealing statement design that meets their needs and communicates important messages and targeted offers from your bank. Choose between color or black and white designs.
Loans, Notices, and Tax Statements
Loan documentation, compliance notices, and tax statements are equally important to your customers and require special knowledge of current regulations and required security measures. Make sure these sensitive documents are never late or lost in the mail.
IRA and Trust Statements
IRA documents and trust statements represent the hopes and dreams many people have for retirement. Timely and well-designed statements provide reassurance regardless of the account's current balance.
One-Time Mailings and Marketing Communications
Build awareness of relevant offers or communicate important notifications through stand-alone marketing mailings or with inserts, outer-envelope messaging, and personalized statements. Monthly statements have an especially high open rate, which represents an excellent opportunity for banks to selectively cross-promote relevant products, encourage eStatement and mobile banking enrollment, or communicate other timely information.
Looking for the right statement processing company for your bank?
Contact us for a complimentary cost analysis to see how much your bank could be saving by outsourcing bank statement mailing. You can also find real feedback from some of our 350+ bank clients by viewing the testimonials on our homepage. Partnering with PrintMail for bank statement mailing services is convenient, cost-effective, and secure. Enjoy access to our cutting-edge software and technology as well as the flexibility to customize our bank printing services to fit your needs.