4 Tips to Help Banks Minimize Compliance Risk
In our everchanging environment—one in which technology, product strategy, regulatory changes, and even accessibility bring forth a cacophony of alarm bells, emails, and texts resulting in shifts in direction—bank compliance remains paramount above all other guidelines.
And that's only how we see things: consumers are focused on privacy and preventing identity theft, especially when it comes to money or personal information. In their eyes, the sense of security they have knowing their information is safe with your financial institution is not a differentiator—it's an absolute.
Over the last few years, a number of significant data breaches have made the news, with well-known, everyday companies like eBay, Marriott International, Twitter, and MGM Grand releasing the private information of almost a billion collective users online. But it's not just large, universally focused corporations that have suffered from data breaches—financial organizations have been just as likely to experience similar issues:
A 2014 JP Morgan Chase breach made vulnerable the personal information (including names, addresses, phone numbers, and e-mail addresses) of 76 million online and mobile users of Chase.com, JPMorganOnline, Chase Mobile, and JPMorgan Mobile.
In September 2017, consumer credit reporting agency Equifax announced that the sensitive personal data of 148 million Americans—names, home addresses, phone numbers, dates of birth, social security numbers, and driver's license numbers—had been compromised, as well as roughly 209,000 consumers' credit card details.
Less than two years later, First American Financial Corporation reportedly leaked up to 16 years' worth of financial information, containing the bank account records, social security numbers, wire transactions, and other mortgage paperwork of 885 million users.
Despite what you may think, it's not always a nefarious hacker that's able to "crack the code" before getting rich selling information on the Dark Web. Many of these situations stem from a lack of compliance or a failure to follow guidelines currently in place.
This is why it's so essential to keep compliance at the forefront of innovation, technology, strategy, and operations—despite how frustrating it might be.
But before throwing your hands up in despair, know that you can take steps to help better your risk management practices and ensure your FI's financial and communication compliance, Start with these four tips to help your financial institution minimize its compliance risks today.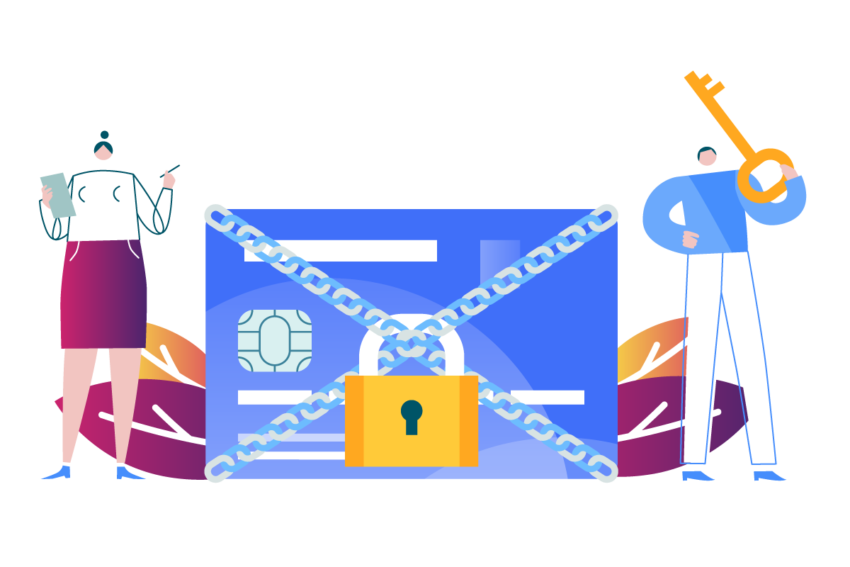 Train Staff with a Compliance-First Mentality
The American workplace has changed coming out of the pandemic. The days of stopping by your compliance officer's desk to see if specific verbiage will fly ended a year and a half ago and were replaced with Webex and Zoom calls, scheduled events in which you must clearly define intent and goals from afar to avoid any confusion.
To some degree, we think that mindset is here to stay, so when it comes to compliance, make sure you and your team emphasize clear communication and increased interaction. That's why it's so important to encourage your marketing colleagues, along with all your employees (from your customer service staff members to those working remotely), to think like compliance officers.
This, in and of itself, will help you look at the big picture, where the challenge is not to make sure you're in compliance—it's to empower employees and satisfy customers. Without those two, you might as well close up shop.
When planning how to react following any potential issue that may arise, focus on the compliance communications you create and your delivery strategy. After all, no matter how sincere your apology (and recovery plans) might be, does it really matter if no one opens your email?
As far as training goes, give your employees options. Whereas some might like live, one-to-one interaction with a presenter, others may learn better from online coursework."The last thing you want is to make your compliance program feel like a boring classroom lecture that takes people away from more important, pressing duties," advised com staffers. "In fact, if you can find ways to make training more engaging, you can make this a strength of your program."
Improve Communications Between Teams
Having worked in or with banks for years, I fully understand the underlying friction that exists between marketing and compliance, the back-and-forth that goes on, and the feeling that Compliance puts the kibosh on every good idea.
However, I also understand and realize that compliance officers work hard with the best interests of the FI in mind, and all of their efforts are in line with keeping everyone in compliance—especially with more people working from home.
It's time to look at things from the opposing perspective—especially those in the chain of compliance.
"When we say communication, we tend to immediately think about how we communicate with others – in other words, what we say and how we say it," says John Prentice of the International Compliance Association. "We rarely stop to think about how we actually respond to how people communicate with us – that is, our listening skills."
This means changing your approach during regular stand-up meetings (in these times, virtual or in-person will work) and putting in effort to establish an efficient project management system to help remove hurdles and foster more significant interaction. Again, the key is inclusion and regular contact with fellow employees.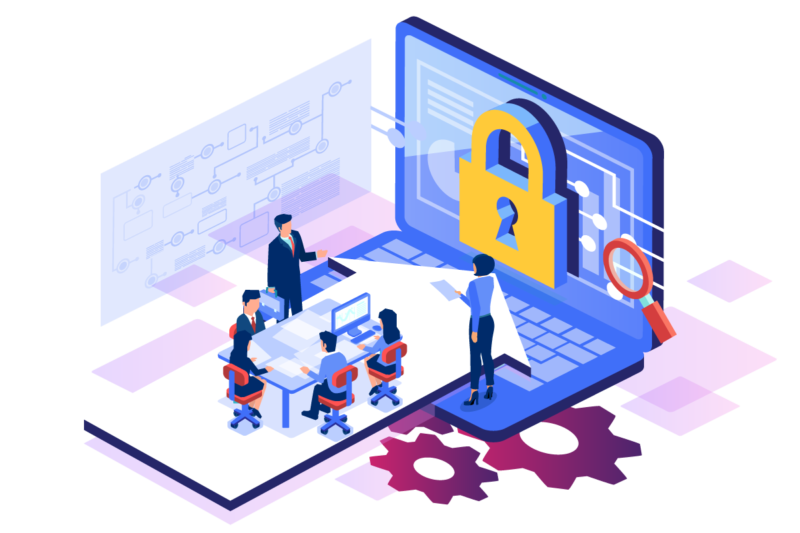 Streamline Processes
Where compliance departments once focused most of their efforts on serving as legal advisors to others in their banks or credit union, today's duties have expanded to include active risk management and monitoring, residual risk exposures and critical process breakpoints, and alignment with the bank's operational-risk view.
That being said, we know there are only so many hours in the day. So, why not take the opportunity to automate some of the many time-consuming tasks on your to-do list? Things like managing and monitoring client feedback, sending promotional emails, or even verifying customer accounts can be handled by third-party vendors or software. Perform a cost-benefit analysis to see what your time is worth (and what it'll cost you should manual processes cause you to become non-compliant.) We think you'll be pleasantly surprised!
Outsource Your Compliance Printing Needs
In a highly regulated industry like banking, it's essential to choose an outsourcing partner with current certifications that meet compliance requirements regarding printing needs.
The best compliance communication strategies incorporate standards that exceed current regulations, ensure documents are processed securely and mailed in a timely fashion. They include marketing messages where appropriate to engage customers, clients, and members better. Here are a few more tips:
Only work with an outside vendor who is SOC 2 certified.
For simplicity and cost savings, you'll want to ensure that your compliance communication services can be integrated with the other services you might receive, like statement printing and mailing, eStatements, tax form processing, and mail marketing services.
Additionally, make sure they perform various internal and external audits that ensure they will securely handle your data in ways that comply with current regulations.
Ask about their track record of delivery. When it comes to compliance communication documents, even a single day could cause chaos.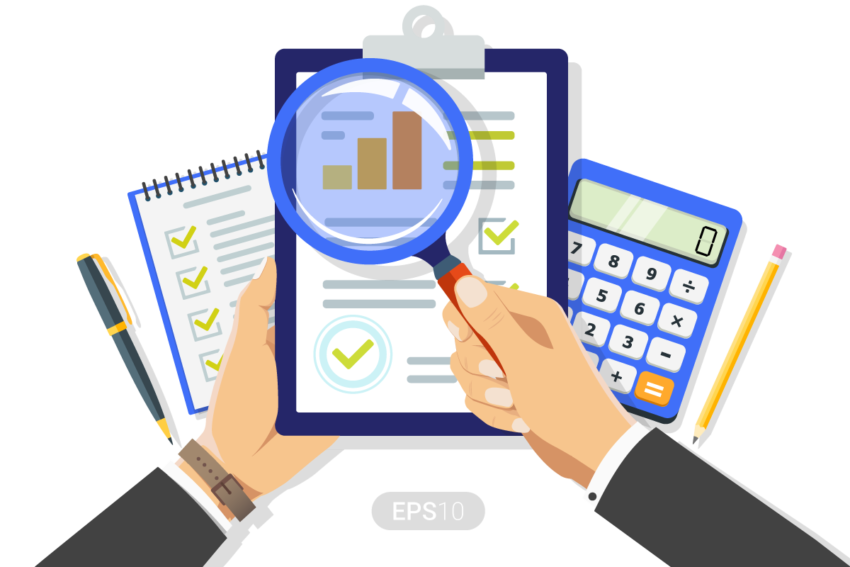 We're Here to Help
When you're ready to outsource all of your compliance printing and mailing needs (like welcome packages, compliance letters and notices, privacy and loan documentation mailings, tax forms, account statements, and credit card statements,) we're here to help. More than 300 banks, credit unions, and financial services companies already trust us to print and mail their most important documents—and you can, too.
Contact us today to learn how our suite of solutions can make your compliance communications more effective.