No CRM? No Problem! 3 Reports To Automate And Share With Your Marketing Team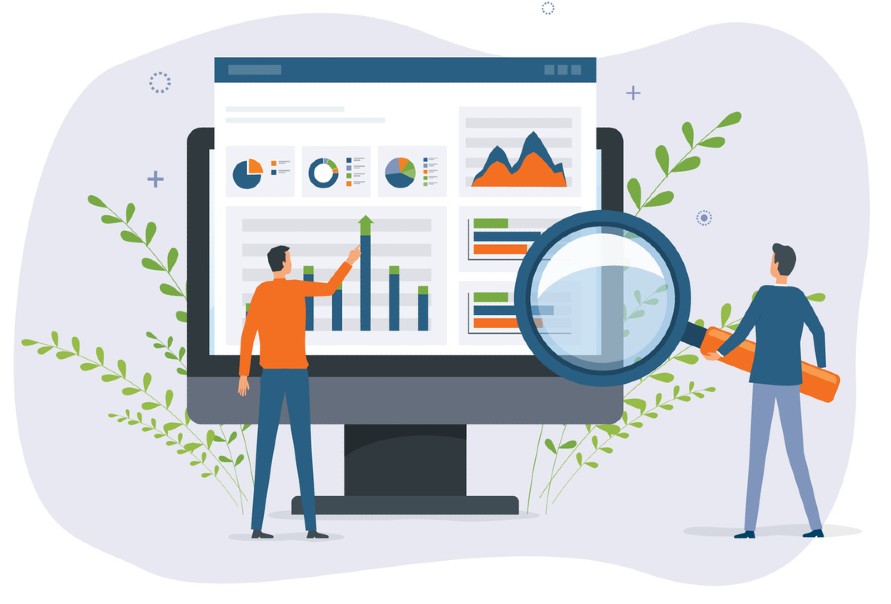 CRMs are amazing, but not every financial services company has the budget for a Customer Relationship Management System. CRMs can provide up-to-date information and customer reports to all relevant internal parties: management, marketing, retail banking, commercial, wealth management, and even risk management and audit. But CRMs can also be expensive, especially if you are considering a larger, more robust core banking system. Whether adding a CRM is financially out of reach for your bank or credit union, or if you plan to add one "next year," you can still—right now—provide valuable customer data to your marketing team so they can do what they do best: create or identify opportunities to deepen relationships with customers and generate more sales leads. Here are three reports to automate and share with your bank marketing team. 
"New New" Customer Report
This is a bi-weekly report of new customers and account sign-ups. Include basic information such as name, address, zip code, email address, and the associated branch. There are two kinds of new customer reports:
First, capture the existing customers who have opened a new account or signed up for another financial product or service with your financial institution. For example, a customer with a mortgage or money market account who recently signed up for a checking account with online banking.
Then there are customers who have never banked with you before. These are the "new new" customers that your marketing team can quickly engage by sending a welcome email as part of an expanded onboarding program. Email automation can be set up to introduce these new customers to different services and tools available to them. Each email could be themed, and designed to encourage website engagement. This is a wonderful way to increase top-of-mind awareness of your financial brand. If your financial institution offers online banking, an email onboarding program may be the first time a customer is engaged directly. Choose themes that make sense for your organization. You could also have more than one email onboarding, such as separate drip campaigns for consumer deposit, small business deposit, and commercial lending customers.
Possible Onboarding Themes
Here are some ideas to get you started: 
Welcome: A quick welcome email that includes a request for an online review. Build rapport and your local SEO profile.
Support: List your customer service points of contact, such as a call center, and the hours of operation at your nearest branch. Also include a link to schedule an in-person appointment at a local branch to have your account reviewed.
Accessing Your Account: Let them know all the convenient ways they can check their account information such as online and mobile banking. Also share a link to the "Locations" page on your website and remind these "new new" customers to activate their debit cards.
eStatements: Reduce mailing costs by encouraging eStatement adoption. This also encourages people to sign up for online banking.
Get Connected: Encourage new customers to subscribe to your financial institution's blog or newsletter. This is also a good place to share links to your social media profiles.
In the Community: Link to a page on your website that profiles your good works in the community, key partnerships, donations, etc.
Solutions: This is not a hard sell situation. Use the onboarding series to introduce your larger buckets of services such as insurance and wealth management.

Clients who have left (closed their accounts)
This report collects information about former customers who have left your bank or credit union. It's ideal for exit surveys and re-engagement campaigns.
People leave their banks for a small number of reasons: they moved, they were upset, or they experienced some other major life event. Regardless, a customer who leaves is an opportunity for your marketing team. The two primary emails to send would be:
Request feedback: Even negative feedback has value.
Re-engage: At a later date, send a "we miss you" email. Perhaps the bank they moved to was not better and they would re-consider returning to your financial institution.

A full list of customers and their current products
Marketing can segment your complete customer data and identify opportunities for quality customer engagement. For example, some clients may have had a home equity loan or line of credit in the past, but no longer do. That presents an opportunity for marketing or retail teams to re-engage with lending products.
Email ideas include:
Identify next product: E.g.,they have a savings account but not checking, HELOC but not checking, checking but not online banking, checking but not direct deposit, commercial loan but not cash management tools.
Rewards program promotion: Deliver timely direct mail or automated emails reminding debit card customers how to earn and use points. Key times include the start of the winter holiday season, before Valentine's Day, hunting/fishing season, or summer vacation, to name a few. Rewards programs can help drive debit card interchange fee income.
PrintMail can help you make the most of your customer data!
More than 300 financial services companies rely on PrintMail Solutions as an outsourcing partner for client statement delivery or digital marketing strategy. No CRM? We're here to help! Your data doesn't have to be walled off from your marketing goals just because a CRM isn't in the budget right now. Request an appointment to discuss your financial institution's marketing and outsourcing needs or questions!